Miguel Ortega (born 1974 in Barcelona, Spain)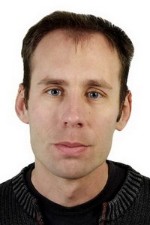 Education:
2002-2003 Physiological massage education 110 hours. Reflexology
(=zoneterapi) Esquitem School, Lerida
2004 Started advanced physiological massage education 370 hours (finished in 2009).
2004-2007 Naturopathy education 800 hours (CEN, Barcelona).
2004 Reiki, the 1st level (CEN, Barcelona).
2005 Course of Chinese massage Tui-Na (Ismet, Barcelona).
2005 Finger press massage (shiatsu techniques),
Hot stones massage (Hotel Regina, Tarragona)
2006 Workshops: 1. Oligoelements 2. Kinesiology 3. Use of natural chemical elements.
Course of Dr. Bach system of Flower remedies (Esquitem School, Lerida).
2007 Course of Auriculotherapy (=øreakupunktur) and painless Japanese acupuncture (Ismet, Barcelona).
2008 Course of Functional bandaging (Ismet, Barcelona).


2007-08 Traditional Chinese Medicine and Acupuncture education (Cenac, Barcelona) 250 hours.
2009 Course of Miofascial release, Massageskolen, Copenhagen www.massageskolen.dk
2009 Workshop Stolemassage, Copenhagen www.sportseducation.dk
summer 2009 Reiki, the 2nd level (with Javier Jimenez, master in Reiki)
summer 2009 Course of Dorn Method + Breuss massage (chiropractic techniques, Ismet Barcelona)

summer 2009 finished Advanced Physiological Massage education (Esquitem, Lerida)
summer 2009 Course of Sotai-ho, Japanese postural re-education (Ismet, Barcelona)
2010 Chiropractic tecniques (Barcelona)
Spring 2011 Tuina ( chinese medical massage in Paris)
Spring 2012 Course of spinal manipulation ( Spain) and Kobido ( Japanese lifting)
January 2013 Touch of Health System
September 2013 Visceral Terapi I (Barral Intitute Denmark)
December 2013 Kraniosakral Terapi I (Uppleger Intitute Denmark)
Februar 2014 Visceral Terapi II (Barral Intitute Denmark)
Experience:
since October 2008 Private practice in Copenhagen

2007-2008 Private practice in Barcelona, Spain.
2008 Hotel Colon, Barcelona: massage therapist
2008 Collaborating at The Esquitem School: conducting seminars on massage.

2007 Centre of therapies Anahatamon, Barcelona and Space for Personal Growth "Dreams", Mataro: as naturopathy specialist and massage therapist.

2006 Hotel La Pleta, Tarragona: masseur

2005 Hotel Regina, Lerida: masseur
2004-05 Private practice in Lerida